Podcast: Play in new window | Download
Subscribe: Apple Podcasts | RSS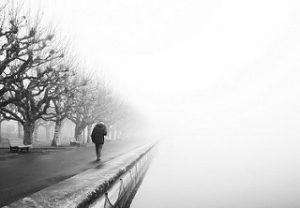 In this episode of The Engineering Commons, we discuss transitions experienced by Adam, Carmen and Jeff during the past year. Brian participates in our round-robin discussion, but it seems his 2016 was fairly routine.
Adam has been residing in his new estate since mid-November, and is still uncovering new surprises on his property.
A power take-off (PTO) is included on Adam's new mower, a Kubota BX (YouTube video) subcompact tractor.
Carmen plans on retiring by age 35, or by the 800th episode of this podcast. (His 35th birthday will come first, unless we start releasing episodes at a much faster pace.)
We discuss basements and frost lines.
Adam plans on using his tractor to repair his gravel driveway.
Some of Adam's wiring knowledge was passed on to him by his grandfather, who learned it during a stint in the Army, courtesy of Uncle Sam.
If all goes well, Adam will be growing hops on his property in a few years.
Jeff started a full-time instructional position mid-year, which increased his administrative responsibilities, as well as upping his course load.
A 2014 blog post by Philip Guo compares the relative merits of working in industry versus working in academia.
During the past year, Carmen also changed jobs, starting in his first new position since graduating from college.
Not unexpectedly, the culture at Carmen's new job is a bit different from what he experienced in his last position.
Brian expresses his displeasure with Keysight as a corporate name (an opinion shared by Dave Jones of EEVblog).
We hope to have more guests on the podcast during 2017. Feel free to use the contact page to send us your recommendations.
Thanks to Magdalena Roeseler for use of the untitled photo. Opening music by John Trimble, and concluding theme by Paul Stevenson.