Podcast: Play in new window | Download
Subscribe: Apple Podcasts | RSS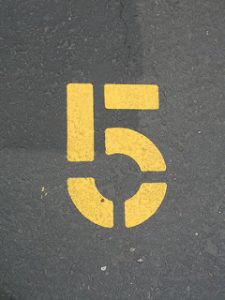 Chris Gammell returns to The Engineering Commons to discuss how his views on engineering education (and the engineering profession) have evolved over the past five years.
Jeff is coming to appreciate that learning is a social event.
Massively open online courses (MOOCs) were once thought to be the next "big thing" in education.
Our guest for this episode is Chris Gammell, former co-host and founder of The Engineering Commons.
The first episode of The Engineering Commons was posted on April 5, 2012.
Chris recently returned from a trip to Australia, where he was able to meet Dave Jones, his co-host of seven years on The Amp Hour podcast, for the first time.
Our guest is a member of the Chicago workspace known as mHub.
Having co-hosted 25 episodes of The Engineering Commons, Chris stepped away to start Contextual Electronics.
Carmen attended a short course on power electronics at Virginia Tech over the summer.
Brian broaches the subject of how veteran engineers avoid burnout.
Chris tries to maintain a "beginner's mind" (shoshin) as he prepares study materials for his Contextual Electronics members.
"Manfacturing isn't glamorous," says Chris in a recent blog post for Supplyframe Hardware.
Chris and Carmen both wrote posts for Engineer Blogs, a website that has unfortunately been inactive since 2012.
Interested in writing about electronics manufacturing? Chris is willing to pay for quality blog posts!
We're pretty sure Chris is pulling our leg when he says his favorite beer discovery in Chicago is Old Style.
Our guest can be reached on Twitter as @Chris_Gammell.
Thanks to squidish for use of the photo titled "5." Opening music by John Trimble, and concluding theme by Paul Stevenson.