Podcast: Play in new window | Download
Subscribe: Apple Podcasts | RSS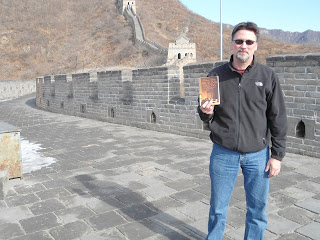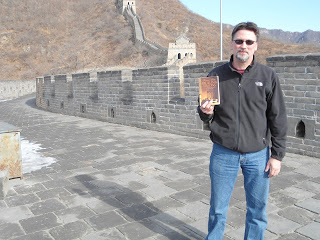 In this episode we discuss some lessons that our guest, aeronautical engineer Clay Coons, has learned while traveling abroad.
Our guest is Clay Coons, an aeronautical engineer who currently works as an applications engineer for Cummins, Inc.
Clay attributes a portion of his interest in aeronautical engineering to the 1960's TV show, My Three Sons.
New cars aren't likely to be found in Clay's driveway, as most of his family's vehicles have been driven over 200,000 miles.
Clay's first job with General Dynamics lasted all of a day and a half, before he quit to go work for NASA.
Our guest worked about nine years at NASA Lewis Research Center, now known as the Glenn Research Center.
Brian references a book by Ben Rich, titled Skunk Works: A Personal Memoir of My Years of Lockheed.
Upon leaving NASA, Clay took a position with Cummins working on fuel systems for diesel engines.
A position in Mining Applications Engineering opened up about six years after Clay started with Cummins, and he has worked in that group ever since.
Clay works with companies such as Hitachi and Komatsu in selecting and optimizing diesel engines for their mining trucks.
Carmen mentions an "FAE" job, which stands for Field Applications Engineer.
Clay estimates he made about 40 trips his first year as an applications engineer. His trips are now fewer in number, but longer in duration.
While at a Siberian diamond mine, our guest worked on trucks while coping with temperatures of -40 degrees F.
Eating and drinking with the local staff can go a long way toward building rapport.
Clay's philosophy is that travel is an adventure, and that you should "eat what is put in front of you."
Since mines are frequently located far off the beaten path, Clay is somewhat limited in the amount of sightseeing he can do while on the road.
Despite never wanting to be a manager, Clay now has several people reporting to him, so he now has to handle some managerial duties.
One of the most unique spots that our guest has visited is the Grasberg mine in Indonesia.
Clay's employer requires engineers working in mining applications to complete Mine Safety and Health Administration (MSHA) training.
Although he has traveled to several scenic parts of the world, our guest has also had to travel to less aesthetically pleasing venues, such as the Staten Island landfill.
Clay's least favorite airport is Chicago O'Hare. He thinks the airport in Singapore is definitely the cleanest he has seen.
Engineers traveling for the first time should simply enjoy their opportunity to travel, according to our guest.
Those wishing to learn more about Clay's travel adventures can browse his "infrequently updated" blog, Engineered4Life.
Thanks to Clay Coons for the photo of him atop the Great Wall of China. Podcast theme music provided by Paul Stevenson