Podcast: Play in new window | Download
Subscribe: Apple Podcasts | RSS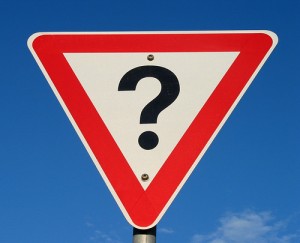 We answer nine questions about the engineering profession, gathered from a quaint little website called Reddit, in this episode of The Engineering Commons. You may notice a common thread in our responses, as there is rarely a clear-cut solution, and the answer often depends on the situation!
Carmen turns to application (app) notes or textbooks for answers to many of his engineering questions.
Jeff notes a constant stream of engineering questions in the Engineering and Ask Engineers subreddits that can be found on the Reddit website.
We decide that answering Reddit questions doesn't make this a "Jumping the Shark" episode, but it may qualify as a "bottle episode."

Q1:

Can an engineering job be hands-on?

A1:

It depends. (7:00 — 18:45)

Q2:

How important is it to work for a Fortune 500 company as a new grad?

A2:

It depends. (18:46 — 28:14)
A video of former Microsoft CEO Steve Ballmer laughing at the iPhone is mentioned by Brian.

Q3:

How many hours a week do engineers work?

A3:

It depends. (28:15 — 33:07)

Q4:

Which programming language is most useful to engineers?

A4:

It depends. (33:08 — 47:25)

Q5:

What are some good websites for mechanical parts?

A5:

Stock Drive Products, W.M. Berg, McMaster-Carr. (47:26 — 59:06)
Carmen and Brian recommend Digi-Key and Mouser for electronic parts, as well as eBay and Amazon Supply for other industrial components.
In a past episode, we interviewed Todd Nelson of the Analog Footsteps website, who has a nice article about the history of electrical databooks.

Q6:

Where should a high-schooler interested in engineering look for information about the profession?

A6:

It depends, but look for exposure to industrial and hands-on experiences. (59:07 — 1:11:44)

Q7:

How can one quickly construct a voltage regulator?

A7:

It depends, but not with a simple voltage divider! (1:11:45 — 1:19:57)
Carmen mentions a well-known reference book about electronics, The Art of Electronics.

Q8:

Do engineers ever use calculus?

A8:

It depends. (1:19:58 — 1:26:36)

Q9:

How does one overcome difficulties in dealing with middle-aged coworkers?

A9:

It depends, but be understanding, and look outside your work environment for social connections. (1:26:37 — 1:41:30)
Our sincere thanks to those Reddit readers who upvoted The Engineering Commons in this thread about engineering podcasts!
Thanks to Colin Kinner for the photo titled "Question mark sign." Podcast theme music by Paul Stevenson.