Podcast: Play in new window | Download
Subscribe: Apple Podcasts | RSS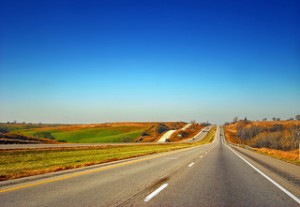 We talk with electrical engineer Chris Gammell in this episode, discussing design tradeoffs, parametric part searches, and the manner in which design work is being altered by component manufacturers.
Adam finds that he doesn't have much choice in choosing between mechanical, electrical, and software components; bridges pretty much have to be constructed of steel and concrete.
Our guest is Chris Gammell, co-host of The Amp Hour podcast and founder of Contextual Electronics.
Chris decided to limit his purchases of Christmas Ale this year, but Carmen has already been stocking up on Bourbon County Brand Coffee Stout.
Supplyframe has hired Chris to help with the development of a new electronics component search engine, parts.io.
Big data supposedly allowed Target to determine that a teenage girl was pregnant before her father knew, although there are some who remain skeptical about the story.
Chris notes that some electronic component manufacturers release 500 to 1000 new products each year.
The Paradox of Choice suggests that buyers prefer fewer options, rather than more.
McMaster-Carr is a well-known supplier of industrial parts.
Prior to being purchased by Texas Instruments, Burr-Brown manufactured analog and mixed signal integrated circuits.
More and more software professionals are moving into hardware development as the barriers to entry continue to fall.
Roads and bridges in the United States are falling into disrepair, with the American Society of Civil Engineers giving the national infrastructure a grade of D+ in 2013.
Vertical search looks for information constrained to a particular topic or market segment.
Zillow is a vertical search engine that allows home buyers and real estate professionals to review home prices and availability.
Chris seems fascinated by the notion of a house having a Ferris wheel in the yard.
"Double-check your work because hardware will mess with your life."
It is the goal of the Long Now Foundation to build a clock that will run for 10,000 years.
Fieldbus and CAN bus are networking protocols used to share data between computers and hardware devices.
Design decisions are now being made by the IC chip manufacturers, who increasingly move functionality into silicon.
Jim Williams was a prolific, self-taught, analog design engineer who passed away in 2011.
Chris will be kicking off another round of Contextual Electronics early in 2015.
Jeff inquires about the possibility of Contextual Electronics handing out digital badges, but Chris is pretty emphatic that badging will not be part of his future efforts.
Adam notes that certifications beyond an engineering degree and a professional engineering license are needed for certain areas of civil engineering.
Chris suggests that newcomers to the electronics field should check out the community portion of parts.io.
Our guest suggests that ageism might make for an interesting topic of discussion in a future episode.
Thanks to Nicholas A. Tonelli for use of the photo titled "Sinuous." Podcast theme music by Paul Stevenson.