Podcast: Play in new window | Download
Subscribe: Apple Podcasts | RSS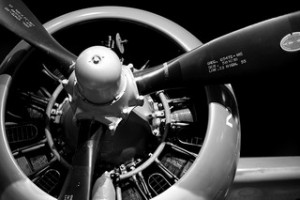 We talk with aeronautical engineer Patrick Riordan about the challenges of developing and navigating a career road map, Archimedes' lever, and the Star Trek method for being perceived as a miracle worker.
Although he's enjoyed his career, Jeff isn't ready to claim that he's changed the world in any meaningful manner.
Jeff points out that it is rare for business, personal, financial, self-esteem, and societal interests to simultaneously align.
The E-Myth, a book by Michael E. Gerber, highlights the difficulty of starting a business as a technical "doer," as the process of "doing" conflicts with the overarching goal of growing a business.
Our guest for this episode is aeronautical engineer Patrick Riordan, a lead engineer for Liftoff Engineering Services, located in Melbourne, Florida.
About ninety-three percent of engineering degree graduates started in an engineering program, where as only fifty percent of social science degree holders started their academic career in that particular major.
Only about one in three engineering graduates works as an engineer (although many have moved on to managerial or non-engineering technical positions).
According to the Bureau of Labor Statistics, there are approximately 83,000 aeronautical engineers currently employed in the United States.
A Designated Engineering Representative (DER) is an engineer who may interpret and approve technical data in coordination with the Federal Aviation Administration (FAA).
The FAA has implemented a newer Organization Designation Authorization (ODA) program to certify engineers who may approve repairs, alterations and airworthiness.
Patrick notes that modern aircraft design delegates limited, component-level responsibilities to a large number of engineers, each of whom is responsible for a small portion of the overall flight system.
Jeff notes that during the course of our employment with a given firm, we have to balance our expectations of personal growth, a healthy work/life balance, reliable benefits and increasing compensation against the employer's expectation that we will aid them in becoming more profitable.
We discuss the Star Trek method for managing your boss's expectations: under-promise and over-deliver.
Jeff admits his patience with engineers working for him was frequently tested when he became a departmental manager.
Employees increasingly expect that their career advancement will be self-directed.
It's easy to get discouraged when comparing your professional work to the "highlight reel" of engineering accomplishments one finds on the internet, according to Jeff.
Patrick mentions a YouTube video showing quadcopters capable of tossing and catching an inverted pendulum.
Jeff suggests engineers be specific about the relative importance they attach to career factors such as money, power, prestige, confidence, authority, leadership, wisdom, insight, respect, experience, and technical ability.
Our guest notes that analysis skills are more valued in industries where prototyping is difficult or dangerous, while tinkering skills find greater favor in fields where prototypes are more easily produced.
Average lifespans of S&P 500 companies are rapidly decreasing, with experts predicting that more than three-quarters of the S&P 500 in 2020 will be companies we've not heard of yet.
Two-thirds of college students believe they're going to "change the world."
Young people in their twenties want to be promoted every year or two, with more than 40% of them expecting to be in a management position within two years.
Listeners can reach Patrick via email: patrick -=+ at +=- liftoffengineering dot com.
Thanks to Dave Nakayama for use of the image titled "rotate." Podcast theme music by Paul Stevenson.