Podcast: Play in new window | Download
Subscribe: Apple Podcasts | RSS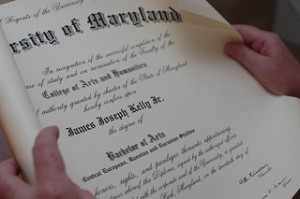 We talk with Gary Bertoline about graphics communication, computer-aided design, credentials, and competency-based degree programs in this episode of The Engineering Commons.
Adam is less stressed now that he's earned his professional engineer (PE) license.
Our guest for this episode is Gary Bertoline, Dean of Purdue University's College of Technology. In addition to his administrative work, Dean Bertoline has authored a number of books on graphics communication and computer-aided design (CAD).
Graphics is a communication medium, just like language or mathematics.
Mental manipulation of figures and objects in three-dimensional space is known as spatial visualization.
Jeff is old enough to have taken a drafting course in college that required T-squares, compasses, and triangular scales.
Carmen expresses his desire that electrical engineers possess better drafting skills.
According to Dean Bertoline, computer gaming can help improve visualization skills. So now you have an excuse!
Ancestor to today's CAD software, Sketchpad was a computer graphics program written in 1963 by Ivan Sutherland. (A YouTube video shows the software in action.)
Autodesk and Dassault Systems are large companies that have survived in the competitive computer-aided drafting (CAD) industry.
Many modern CAD packages include modules designed to assist with product lifecycle management (PLM).
Brian mentions the use of a STEP file, which is an industry standard (ISO 10303) for exchanging 3D model information. The acronym stands for "Standard for the Exchange of Product model data."
HFSS is a commercial finite-element model solver for electromagnetic structures (owned by Ansys). Carmen isn't sure of the acronym's meaning, but Wikipedia tell us that it originally stood for "High Frequency Structural Simulator."
Carmen's "E&M" reference refers to "electricity and magnetism."
Digital models can be made to behave as physical objects through the use of a physics engine, which is software that constrains the models to conform with "real-world" physical phenomena.
Professional credentials might take the form of academic degrees, academic certificates, professional certificates, digital badges, or physical artifacts.
Gary heads up Purdue's Polytechnic Institute, which seeks to radically transform the undergraduate educational experience.
Purdue is one of 108 United States institutions listed by the Carnegie Foundation as being a very high research activity university.
Purdue University's College of Technology was chartered in 1964, and it currently offers 30 undergraduate degree options across its seven academic departments.
The first Polytechnic was École Polytechnique, founded in 1794 and located in Palaiseau, France.
One can better understand the development and adoption of innovative technologies using the S Curve Framework.
Our guest walks us thorough some of his organization's early experiences in establishing a competency-based degree program.
Jeff inquires whether competency badges might lead to employers defining their own unique sets of required competencies for potential employees.
Gary tells us that T-shaped professionals are being sought out by industrial firms.
Our guest mentions "Generation on a Tightrope," a book that argues today's students need a very different education from the one that their parents received.
Also mentioned is "Creating Innovators," a book that explores how the educational process must change to encourage young people to become innovators.
Listeners will find additional information online about Purdue's College of Technology, and the Purdue Polytechnic Institute.
Dean Bertoline can be reached via email at: bertoline -=+ at +=- purdue.edu.
Thanks to Jim Kelly for the photo titled "My Diploma." Podcast theme music by Paul Stevenson.