Podcast: Play in new window | Download
Subscribe: Apple Podcasts | RSS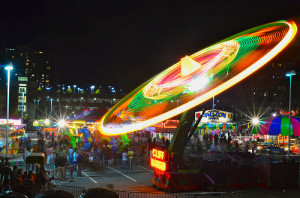 We discuss how to stay sane while dealing with the day-to-day stresses of being an engineer.
Besides whatever form of music happens to pass through his headset, Carmen enjoys listening to numerous podcasts, including: Nerdist, with Chris Hardwick, and Roderick on the Line, with Merlin Mann and John Roderick.
You can read about Carmen's latest workplace prank on his blog, FakeEEQuips.
Adam likes to listen to podcasts about beer, courtesy of The Brewing Network. He also tunes in to The Amp Hour, and How Stuff Works.
Brian listens to bands KMFDM and Tool via Pandora. On the podcast side, he enjoys The Bugle, with John Oliver and Andy Zaltzman, and How Did This Get Made? He also listens to Quackcast, Skeptic's Guide, and Astronomy Cast. On the history front, he consumes Binge Thinking and Hard Core History.
Adam explains how brewing beer has helped him in his work as a civil engineer.
Brian rides his motorcycle to get away from office stress.
Cooking has become a spare-time activity for Carmen, although his dishes do not sound lo-cal!
When reading, Carmen enjoys the Deadly Sin series by Lawrence Sanders, as well as Star Wars Expanded Universe novels.
Jeff relies on his Twitter feed and RSS reader for news, while Brian turns to Fark and Reddit. Brian gets defense industry news from The Dew Line and Alert 5.
Carmen turns to Ars Technica for tech news.
John D. Cook's blog, The Endeavour, is one of Jeff's favorites.
Adam is currently reading a book by Frederick P. Brooks Jr. titled, The Design of Design.
The book Guns, Germs, and Steel is recommended by Brian. Neither he nor Jeff has made it all the way through the tome Gödel, Escher, Bach. Brian also recommends The God Particle, by Leon Lederman.
Carmen works out at the gym to relieve stress, while Jeff runs on his treadmill.
If you're interested in cooking, you may enjoy the websites Cooking for Engineers and Serious Eats.
Stories of travel adventures will have to wait until a future episode.
Thanks to Will Morlow for the photo titled "Take me to Mars, please." Podcast theme music provided by Paul Stevenson