Podcast: Play in new window | Download
Subscribe: Apple Podcasts | RSS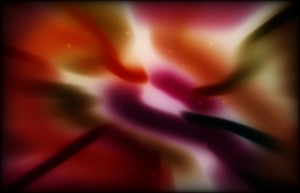 We talk with systems engineer Mike Parks about the intersection of art and engineering in this episode of The Engineering Commons podcast.
Adam finds that his beer brewing talents exceed his drawing and singing skills.
Our guest for this episode is Mike Parks, a systems engineer, Navy veteran, and licensed professional engineer with over 16 years of experience in solving a wide range of technical and engineering challenges.
Mike developed an early fascination with technology while in Boy Scouts, then had a chance to serve as an intern with the U.S. Naval Academy's engineering school as a high school student.
Our guest got his bachelor's degree in Computer Engineering from the University of Maryland, Baltimore County (UMBC).
During college, Mike enlisted in the Civil Engineering Corps Collegiate Program, where he was able to apply his skills toward automating buildings and infrastructure facilities.
These days, Mike works a civil servant for the Naval Air Systems Command in Patuxent River, Maryland.
In his off hours, our guest runs Green Shoe Garage, an electronics design business and technology consultancy. The name derives from Mike's childhood passion for Chuck Taylor All Star sneakers.
Mike still wire wraps his prototype circuit boards.
Among his many efforts, our guest has also written a few Android applications, using MIT App Inventor. He has more recently been using Android Studio.
Mike started his podcast, S.T.E.A.M Power, to encourage students to pursue technical careers.
Passion is the driving force behind the "A" portion of STEAM (Science, Technology, Engineering, Art, and Mathematics), according to our guest.
Mike notes that cell phone inventor Martin Cooper was inspired by the communicators shown in the science fiction television series, Star Trek.
The concept art of Ralph McQuarrie, especially his work for Star Wars, impresses our guest.
In recent weeks, Mike has been recording his podcast on Google Hangouts to produce a video version.
A quirky story, recently covered on the S.T.E.A.M. Power Podcast, was a mathematical proof showing that the sum of all the numbers from 1 to infinity is equal to -1/12. Carmen is a fan of the Numberphile website that produced the video showing this result.
Mike is working on a book for technical leaders, tentatively titled "Don't Let the Bits Byte!" He's hoping to self-publish the book before year's end.
A hackerspace that recently opened near Mike's home is the PaxSpace facility.
To provide some perspective on career opportunities in engineering, Mike has produced a few YouTube videos on the subject. These include:
Mike encourages individuals to look outside of the narrow vertical career tracks that are often offered to technical professionals.
Mike can be found on Twitter as @mbparks, and on Google Plus as +MikeParksPE.
Thanks to Mike Parks for his original artwork, titled "Cells." Podcast theme music provided by Paul Stevenson.