Podcast: Play in new window | Download
Subscribe: Apple Podcasts | RSS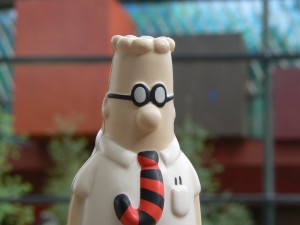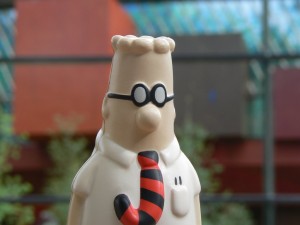 Electrical engineer Meagan Pollock explains how engineers can be more effective role models. We also learn about promoting equity in the workplace, discover how digital movie projection technology is used to improve medical care, and consider whether or not software engineers deal with entropy.
Jeff doesn't recall any technical role models growing up, but benefited early in his career from the guidance of more senior engineers.
Carmen references a Star Wars quote about lightsabers in joking with Jeff.
Our podcast feed has changed from including the complete show notes to providing just a summary of each show's contents. Please leave a comment on our website if you would prefer the full show notes to be restored (at the cost of dropping early episodes off the feed).
Our guest for this episode is electrical engineer Meagan Pollock, who started her career with Texas Instruments, and is now the Director of Professional Development for the National Alliance for Partnerships in Equity.
Like many engineering students, Meagan wasn't fully aware of what engineers do until she was well into her academic career.
Since she has degrees in both computer science and engineer, we ask our guest to take a position on whether software engineers are "real" engineers; it turns out she's far too smart to take the bait!
Meagan shares the benefits of doing a few stints as a co-op student. A paper (pdf) about her experiences is available online.
Our guest worked with the Digital Light Processing (DLP) division of Texas Instruments.
A medical application for DLP technology is the VeinViewer device.
Jeff references our interview with Cherish Bauer-Reich in Episode 49 of this podcast.
Our guest feels that industrial experience should parallel the material taught in the engineering classroom.
Meagan earned her Ph.D. through the Engineering Education program at Purdue University.
Many educators are experimenting with ways in which active learning methods can be used to supplement, or even replace, passive learning activities, such as lectures.
Meagan recalls a quote from Dave Goldberg, whom we interviewed previously on this podcast.
Our guest learned a few lessons about drawing up contracts when she worked as a consultant.
Having a web presence is important for establishing thought leadership, according to Meagan.
Meagan references a blog post she wrote about having a million dollars.
The Engineering Commons podcast began with a tweet from Chris Gammell:


Is there any interest in a more generalized engineering podcast (in addition to @TheAmpHour)? Cross-discipline, similar to @Engineer_Blogs.

— Chris Gammell (@Chris_Gammell) March 13, 2012

Jeff references recent accounts about the lack of diversity in Silicon Valley.
There are three actions that are characteristic of an effective engineering role model:

Challenge and dispel stereotypes about what it takes to be an engineer.
Promote proper STEM messaging:

"Engineers are creative problem solvers."
"Engineers make a world of difference and help shape the future."
"Engineering is essential to our health, happiness, and safety."
"Engineers help shape the future."

Appeal to student work values:

Intrinsic — autonomy
Extrinsic — money, benefits
Social — helping others
Prestige — respect from others

The Engineering Grand Challenges may also inspire youngsters to consider an engineering career.
Meagan recommends that engineers read the executive summary for the report "Changing the Conversation," issued by the National Academy of Engineering.
K-12 students relate better to younger adults, so there's a need for younger engineers to speak at local schools about the benefits and challenges of an engineering career.
Meagan can be reached at her website, MeaganPollock.com. On Twitter, she is @MeaganPollock.
Thanks to the Ol.v!er [H2vPk] for the photo titled "bonjour du quai branly." Podcast theme music by Paul Stevenson.