Podcast: Play in new window | Download
Subscribe: Apple Podcasts | RSS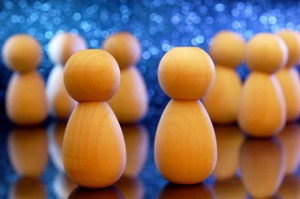 Geological engineer Pamela Rogalski shares her insights about using social license to enact change in organizations and communities during this episode of The Engineering Commons.
Adam notes that bureaucracies seem rather opposed to the concept of change.
Our guest for this episode is Pamela Rogalski, a licensed professional engineer from Canada who has worked as a manager, strategist, educator, negotiator, and executive level adviser for geotechnical engineering and power generation firms in her home province of British Columbia.
Pamela notes technology can be viewed as having both beneficial and deleterious aspects, a theme widely reflected in literature and the arts, as well as in engineering reasoning.
The conflict between humans and machines is woven into Thomas Hardy's "Tess of the D'Urbervilles," in which the author expresses discomfort that people would "serve" a mechanical thresher he calls the "red tyrant."
Pamela's technical degree is in Geophysical Engineering, which maps the earth's subterranean properties by analyzing how electrical, magnetic, or seismic waves propagate through the subsurface.
Geotechnical engineering investigates structural properties of the earth's subsurface.
Both Geophysical and Geotechnical Engineering are subfields of Geological Engineering.
While still a student, Pamela joined Engineers Without Borders.
Our guest believes engineers can be much better at communicating how technical solutions align with organizational priorities.
Getting engaged in the "procurement conversation" is a method Pamela recommends for increasing an engineer's organizational influence.
A social license is a community's consent to a project or structure existing in their local area.
Pamela co-founded the Engineering Leadership Council, a non-profit organization that works with technical professionals to advise companies and communities in addressing social and environmental concerns as they implement infrastructure projects within Canada.
Brian mentions the Yucca Mountain Nuclear Waste Repository as a project that failed to acquire social license from the local communities.
It's nearly impossible for "social impact" to win a direct fight with financial interests, according to our guest.
A community of practice allows for shared learning among individuals with a common area of interest.
Pamela feels that change management is an important aspect of bringing about innovation within an organization or community.
A change curve attempts to map personal and organizational reactions to new situations and technologies.
Pamela describes the ADKAR change model, detailed in the book "ADKAR: A Model for Change in Business, Government and our Community," by Jeffrey Hiatt.
Jeff asks about similarities between the change curve and the adoption curve.
Pamela enjoys managing volunteers, but notes that "high-capacity" volunteers deserve a lot of support.
In her spare time, Pamela enjoys mountaineering.
Our guest encourages engineers to work in line with their personal values, and to seek ways for nudging their organizations into actions that are consistent with those values.
Pamela can be reached via email: progalski ++ at ++ engleadership.org. There is also a "contact" page on the Engineering Leadership Council website.
Thanks to JD Hancock for the photograph titled "Social." Podcast theme music by Paul Stevenson.