Podcast: Play in new window | Download
Subscribe: Apple Podcasts | RSS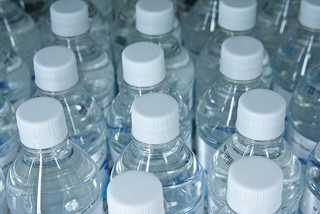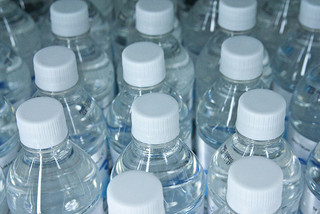 Our conversation with mechanical engineer Jim Heilman delves into exciting advances being made with plastic materials, the types of molding equipment used to manufacture high-volume plastic parts, and whether or not the movie industry can be trusted to provide good career advice.
Dustin Hoffman appeared in his first staring role as twenty-year old Benjamin Braddock in the 1967 movie, The Graduate. Benjamin was advised to go into plastics.
The American Film Institute has listed the single word quotation, "Plastics," as the 42nd most memorable movie quote in American cinema.
Our guest for this episode is mechanical engineer Jim Heilman, who joined us previously for episodes about recruiting and empathy.
While natural plastics do exist, the majority of today's plastics are derived crude oil, petroleum products, or natural gas.
Bakelite was one of the first plastics made from synthetic components.
Thermosetting polymers are usually liquid prior to being cured through the application of heat. Once hardened, a thermoset resin cannot be reshaped.
Thermoplastics do not undergo a chemical change when heated, and can thus be repeatedly remolded. Thermoplastic polymers are commonly produced in pellets, before being shaped into their final product form by melting and pressing, or injection molding.
Although work on recycling thermoset plastics continues, it is much easier to recycle thermoplastic polymers.
Plastics used in commercial products can often be identified by the Resin Identification Code.
The most widely used method of manufacturing plastic parts is injection molding, which forces hot liquid plastic into a metal mold. Once the polymer material cools, the solidified part is removed.
A "sprue" is excess material that solidifies in a passageway between mold cavities.
Most injection molds are constructed from tool steel, although aluminum molds can also be utilized (usually for lower production volumes).
Thermoforming involves heating a sheet of plastic, then pulling a vacuum that causes the sheet to assume the profile of an underlying mold.
Injection molding machines are categorized by their mold orientation (horizontal or vertical), clamping mechanism (hydraulic, mechanical, or electric) and their clamping tonnage.
Good design practices can reduce parting lines on injection molded parts.
Blow molding inserts hollow polymer material into the the interior of a mold, then uses air (or another fluid) to force the material to expand (like a balloon), causing it to assume the shape of the mold interior.
Jim mentions LiquiForm technology, which uses consumable liquid instead of compressed air to hydraulically form and fill a molded container.
Extrusion molding forces plastic through a die, thus forcing the heated material to assume a desired profile.
Jeff relates extrusion molding to making shapes with a Play-Doh Fun Factory.
Rotational molding distributes heated plastic around the interior of a hollow mold, causing the soft material to stick to the mold walls.
Compression molding applies heat and pressure to plastic material as it sits within a mold.
Our guest frequently uses the International Plastics Handbook (Osswald et al., 2006) and Injection Mould Design (Pye, 1989) as reference texts.
Jim mentions several colleges known for their strength in plastics engineering:
Scientific (or decoupled) molding attempts to optimize the molding process.
Plastics firms make use of process engineers, project engineers, and manufacturing engineers.
A new self-cleaning mold technology may further increase the productivity of injection molding.
Jeff jokes about transparent aluminum, although researchers may yet make it a reality.
Jim notes that Stratasys is the industry leader in 3D printing.
Our guest sees a bright future for young engineers interested in plastics manufacturing.
Listeners may reach Jim via email: discover -=+at+=- frontiernet -dot- net. He may also be reached via his company website.
Thanks to Steven Depolo for use of the image titled "Bottled Water Macros December 02, 20106." Podcast theme music by Paul Stevenson.