Podcast: Play in new window | Download
Subscribe: Apple Podcasts | RSS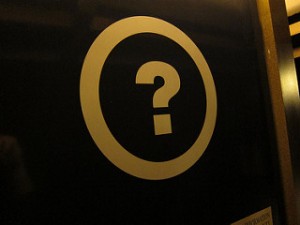 Adam, Brian, Carmen and Jeff answer questions from Reddit, and discuss a few queries of their own making.
Jeff is patiently waiting to be asked to consult for an obscenely large hourly rate.
Brian struggles to remember the exact wording of a quotation from the movie Good Will Hunting: "Nobody in this town works without a retainer, guys." (YouTube)
The median consulting fee for engineers in 2004, according to the IEEE (pdf), was about $110/hour. A similar 2014 IEEE survey reported an average hourly rate of $135.
Brian introduces an unusual request from Reddit, "Can you help me destroy 15,000 US gallons of eggs per week?"
We are directed to the following question by Carmen: "What's the best less than 30 minute video you've ever seen that explains an engineering technology or concept?
Brian reminds us of his beloved "The Missile Knows Where It Is…" audio clip that tries to explain navigational guidance.
An animated version of a talk by Daniel Pink, the author of Drive: The Surprising Truth About What Motivates Us, is mentioned by Brian.
Jeff references the TED talk by Simon Sinek that discusses the motivation power of asking "Why?"
A four-part video series by the Engineering Guy investigates a mechanical Fourier transform device.
Brian correctly identifies the inventor of the Harmonic Analyzer to be Albert Michelson, an American physicist.
A NSFW (language) tool review channel, AvE, is mentioned by Carmen.
Jeff reports wasting time watching a video about manufacturing metal matches.
Brian asks why many vendors refuse to display list prices on their websites; Jeff attributes it to the profitability of differentiated pricing.
Carmen again mentions Guerrilla Mail for generating temporary email addresses.
The concept of reverse auctions is discussed for a bit.
Brian is often able to use commercial off-the-shelf (COTS) components in his work.
Jeff points the group towards this Reddit question: "Do you ever suffer from analysis paralysis?"
In a follow up question, Jeff asks "what is good enough?
Carmen notes the publication of "Learning the Art of Electronics: A Hands-on Lab Course."
Jeff asks the group how they determine what they should read, given an engineer's normal time constraints.
Thanks to the Ryan Milani for use of the photo titled "Question Mark." Opening music by John Trimble, and concluding theme by Paul Stevenson.