Podcast: Play in new window | Download
Subscribe: Apple Podcasts | RSS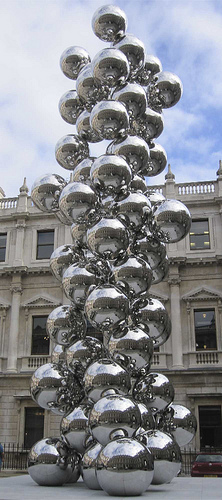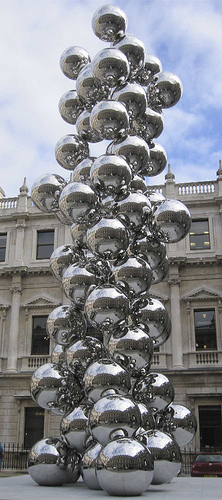 During this episode, we chat with researcher Jonathan Wai about the strong spatial skills exhibited by many engineers. We also discuss why standardized tests don't measure spatial abilities, the manner in which highway clover leafs are designed, and how one particular co-host would go about reconfiguring his local deli counter.
Adam describes the process of designing a highway interchange. Although it's not a purely analytical method, he assures us it does not involve the use of a Spirograph (as suggested by Carmen).
James Trevelyan's book, The Making of an Expert Engineer, is referenced by Jeff. Long-time listeners may recall that Dr. Trevelyan was our guest for Episode 19 (Value) and again for Episode 68 (Expert Engineer).
Our guest for this episode is Dr. Jonathan Wai, a research scientist who writes about developing expertise in both educational and occupational settings. In addition to his academic articles, his writings have appeared in Psychology Today, the Los Angeles Times, Forbes, Education Week, and many other magazines and newspapers.
Jonathan provides us with a quick overview of spatial reasoning.
Our guest references a paper he co-authored with David Lubinski and Camilla Benbow, Spatial Ability for STEM Domains: Aligning Over 50 Years of Cumulative Psychological Knowledge Solidifies Its Importance.
Certain scientific fields, including psychology, use an idealized hypothetical construct to explain that which cannot be measured directly.
With regard learning more about spatial abilities, Jon recommends the work of David Lohman, a Professor Emeritus with the University of Iowa, and also that of David Lubinski, a Professor of Psychology with Vanderbilt University.
A spatial visualization test examines a subject's ability to mentally translate, rotate, and transform three-dimensional objects.
Hierarchical models of intelligence propose that each individual's general intelligence (or g factor) is augmented by abilities in ostensibly dissimilar cognitive tasks, such as mental, verbal and spatial reasoning.
Terry Tao is an example of the rare individual who can perform at the highest levels of mathematical reasoning.
In speaking about gifted atheletes, Jon mentions the book The Sports Gene: Inside the Science of Extraordinary Athletic Performance, written by David Epstein.
Our guest mentions the research evidence we've all hoped to see someday: This Chart Shows Just How Much Smarter Engineers Are than Everyone Else.
Jeff references a journal article about integrating spatial reasoning into the engineering education curriculum.
Nora Newcombe, David Uttal, and David Miller are mentioned as researchers who have looked extensively at how spatial abilities can be strengthened through training exercises.
There appears to be a correlation between spatial reasoning and creativity.
The tendency of the general intelligence scores to rise over time is called the "Flynn Effect." (You can watch Dr. Flynn describe this phenomenon in a TED talk from 2013.)
Jon recommends the book Sex Differences in Cognitive Abilities, by Diane Halpern, for those wishing to better understand cognitive differences between men and women.
Trait clusters have been investigated by Phillip Ackerman of Georgia Tech.
Our guest is involved with the Study of Mathematically Precocious Youth (SMPY).
Jonathan has written about educational dose (pdf), which suggests that STEM field success relies on a sufficient number of early STEM experiences.
In recent years our guest has maintained a blog titled "Finding the Next Einstein," which can be found on the Psychology Today website.
Malcolm Gladwell has spoken about the Elite Institution Cognitive Disorder.
We discuss how raw technical talent influences an engineer's potential for career success.
Jeff references a book chapter, Mathematics in Engineering Practice: Tacit Trumps Tangible, by Eileen Goold and Frank Devitt, from Engineering Practice in a Global Context: Understanding the Technical and Social (edited by Bill Williams, José Figueiredo, James Trevelyan).
We learn how Carmen would rearrange the deli at his local grocery store to reduce his time spent waiting for meat and cheese.
Listeners can contact our guest though his webpage, or by searching for @jonathanlwai on Twitter.
Thanks to James Lumb for use of the image titled "Silver Balls." Podcast theme music by Paul Stevenson.