Podcast: Play in new window | Download
Subscribe: Apple Podcasts | RSS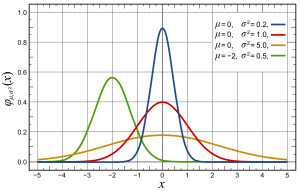 Guest Erica Lee Garcia explains the role of process improvement tools such as Six Sigma, Lean Manufacturing, and Statistical Process Control in this episode of The Engineering Commons podcast.
Although process improvement tools are widely used in manufacturing, not all engineers are familiar with their usage.
Our guest is Erica Lee Garcia, a Professional Engineer from Canada, who is also the owner and CEO of Erica Lee Consulting.
One might have expected Erica to go into civil or mechanical engineering based on her childhood activities.
Erica majored in Materials and Metallurgical Engineering at Queen's University in Kingston, Ontario.
Our guest started her career working for a firm that produced powdered metal products.
In trying to determine why conveyer belts kept breaking in a sintering furnace, Erica got her first exposure to the continuous improvement process.
Six sigma is all about getting rid of variation, while the lean method is all about getting rid of waste.
Statistical process control (SPC) is a control scheme used for process analysis and monitoring.
Kaizen refers to a philosophy focused on continuous process improvement. The term has recently come to mean a concentrated effort in dealing with a particular issue over a short period of time; such an activity may also be referred to as a "kaizen blitz" or "kaizen event."
Dr. Jeffrey Liker, a professor of industrial engineering from the University of Michigan, published The Toyota Way in 2003. The book details 14 principles that provide the framework for Toyota's continual improvement system.
The Kaizen Institute and the American Society for Quality are organizations that promote the continuous improvement of people, processes, and systems.
Erica has run into situations where engineers and accountants have wildly differing interpretations of the same underlying data.
Adam asks how projects can continue to improve after all the "low-hanging fruit" has already been gathered.
Bruce Tuckman introduced the "Forming — Storming — Norming — Performing" model of group development in 1965.
The phases of a Six Sigma project are "Define — Measure — Analyze — Improve — Control," also known as DMAIC, for short.
Erica addresses how one might deal with non-normal data while engaging in process improvement.
Process variations are designated as resulting from "common" and "special" causes.
Jeff notes that the 2007 financial crisis has been partially blamed on fat-tailed distributions that were distinctly different from assumed Gaussian probabilities.
Erica mentions a video presentation by Dan Milstein talking about the 5 Whys, a tool used in process improvement to determine cause and effect relationships.
Brian inquires about the minimum production volumes required to justify initiating a continuous improvement project.
Jeff raises the notion that Six Sigma may kill innovation. That position is refuted by Erica, who notes that there is a method of Design for Six Sigma.
While the United States celebrates National Engineering Week for seven days in February, the entire month of March is set aside as National Engineering Month in Canada.
Our guest believes that aspiration messaging is more effective than descriptions of day-to-day duties when undertaking engineering outreach.
The Changing the Conversation campaign, sponsored by the National Academy of Engineering, is mentioned by Erica. She notes a video from the site, titled "If it weren't hard, it wouldn't be engineering."
Advice for early- and mid-career engineers is provided by Erica on her website, EngineerYourLife.net.
Marc Garneau is a Candadian engineer, astronaut, and politician.
Brian comments that engineering is a "world of niches," in which engineers often have radically different duties and assignments, even if working in the same discipline, or for the same company.
Erica can be found on Twitter as @engineeryrlife. She can also be contacted via her website.
Thanks to Wikimedia Commons for the graph of a normal distribution probability density function. Podcast theme music provided by Paul Stevenson