Podcast: Play in new window | Download
Subscribe: Apple Podcasts | RSS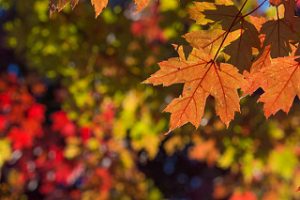 In an episode that was recorded in early October, Adam, Carmen, and Jeff reflect on their summer activities, and on plans for the remaining months of 2017.
Carmen spent a lot of his summer traveling, both domestically and internationally.
Although he spends a good deal of time dealing with marketing people, Carmen claims that he's not gone over to the "dark side."
Entering his second year of full-time employment with a Midwestern university, Jeff finds his time is frequently relegated to administrative duties.
We learn that Carmen is an advocate of xeriscaping, a landscaping style that seeks to reduce the need for irrigation. Jeff, on the other hand, is a fan of letting native weeds influence his landscaping efforts.
For over a century, a tree has been growing atop the roof of the Decatur County Courthouse in Greensburg, Indiana.
Adam has been quite busy at work, as the legislature in his state decided to allocate additional monies for road construction.
In his rare free moments, Adam has been constructing a deck for his house.
Jeff suggests that engineering projects are "messy" due to their complexity, as well as the uncertainty of creating new methods, processes and products.
Many engineering projects involve complex sales, in which the sale of a good or service involves many steps and requires the approval of multiple individuals.
Mention is made of Dr. James Trevelyan, who made guest appearances on Episode 19 and Episode 68 of The Engineering Commons.
Jeff inquires if Adam manages his professional projects proactively, or "by exception."
Engineers are often asked to deal with "edge cases," claims Jeff, rather than "middle-of-the-road" issues.
Somehow the conversation devolves into a discussion of plowing roads with vertical loops (loop-de-loops).
Jeff, Carmen, and Adam take turns talking about seasonality in the engineering profession.
Carmen recently appeared on the podcast Embedded.fm, in an episode titled Bavarian Folk Metal. One of Embedded's co-hosts, Elecia White, previously appeared on Episode 77 of The Engineering Commons.
Thanks to Kenny Louie for use of the photo titled "It's fall, really." Opening music by John Trimble, and concluding theme by Paul Stevenson.