Podcast: Play in new window | Download
Subscribe: Apple Podcasts | RSS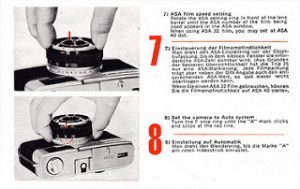 We talk with iFixit CEO Kyle Wiens about documenting and sharing technical procedures, especially those related to the repair of consumer devices.
We start this episode by catching up on some past episodes…
In Episode 111, "Environmental Engineering," we talked with Bronwyn Bell, an environmental engineer from Western Australia, who is now featured in an episode of the Discovery Channel show "What on Earth?" (Bronwyn's segment starts around the 29 minute mark, and lasts about 6 minutes.)
Listener Matthew wrote to say lubrication could have a large effect on how long a bearing might spin, and the video in Episode 115 showing different spin times might not be representative of quality. He pointed out that an ABEC standard exists for bearing tolerances.
Via Twitter, and in response last episode's conversation about refining diesel fuel, listener CAD Noob shared an short film from 1946, titled "The Inside Story of Gasoline."
Our guest for this episode is Kyle Wiens, the CEO of iFixit, an organization that publishes free teardown and repair guides, primarily for consumer electronic devices.
Kyle graduated with a Computer Science degree from California Polytechnic State University-San Luis Obispo (also known as Cal Poly).
iFixit was the first company to supply Pentalobe screw bits in their repair kits.
A flathead screwdriver remains a versatile tool.
Kyle has been involved in the founding of Dozuki, a software company that provides clients with an online documentation platform.
Farmers have been fighting to retain the right to repair their own tractors.
The 1998 Digital Millennium Copyright Act (DMCA) criminalizes acts that bypass measures put in place to protect copyrighted materials.
Our guest has also been involved in establishing The Repair Association, an advocacy group dedicated to representing and promoting the repair industry.
A free tech-writing handbook, co-authored by Kyle, can be found on the Dozuki website.
Carmen mentions the book "On Writing Well: The Classic Guide to Writing Nonfiction," by William Zinsser.
In 2015, Kyle wrote an article titled "Everything Falls Apart," in which he argued for repairing, rather than replacing, consumer products.
Our guest still catches flak for his 2012 article in Harvard Business Review, titled "I Won't Hire People Who Use Poor Grammar. Here's Why."
A documentary about fixers is in the works, although no release date has yet been set.
iFixit still needs a repair guide for a Slinky. Brian notes that Egon Spengler (a character in the movie Ghostbusters 2) would have some insight on this topic.
Kyle can be reached as @kwiens on Twitter.
Thanks to zphad1 for use of the photo titled "trip5a." Opening music by John Trimble, and concluding theme by Paul Stevenson.