Podcast: Play in new window | Download
Subscribe: Apple Podcasts | RSS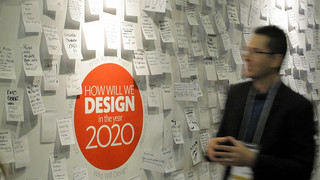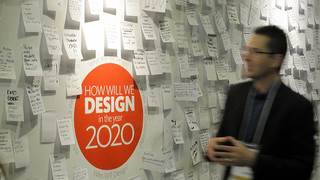 In this episode, we discuss "design thinking," a problem-solving approach that is now applied in business and education, as well as in the creation of new products and services. We talk with Jim Tappel, a professor at the University of Cincinnati and former IDEO employee, about how engineers might best coexist with, or even embrace, this approach to discovering new solutions.
Jeff once used the intro and outro music of a Dire Straits song, Industrial Disease, in the background of a video featuring a robotic gripper he had designed.
Jim is currently involved with Cooperative Education at the University of Cincinnati. At a previous point in his career, Jim worked for the well-known design firm, IDEO.
An article that tells designers to excite engineers with performance issues is The Key to Sustainable Product Creation: The Marriage of Engineering and Design.
Tracy Kidder's book, The Soul of a New Machine is referenced by Jim as documenting one corporation's willingness to fail.
A series of increasingly capable robots from the movie, "The Incredibles," is noted by Chris; he is probably thinking of the Omnidroids?
Swiss watch manufacturers thought outside the box in creating Swatch watches.
"Design Thinking" covers a broad swath of ideas, as evidenced by its entry in Wikipedia.
Eddie Obeng has written about "foggy" projects in his book New Rules for the New World: Cautionary Tales for the New World Manager. Such efforts lack a clear objective, and the existence of any workable solution is uncertain.
Jeff mentions a book by the CEO of IDEO, Tim Brown: Change by Design.
We learn about the importance of "kiss off" and "suck back" in making toothpaste enticing to consumers.
Jim estimates that when coming up with new ideas, the success rate is about 2%; it takes the courage to generate a lot of mediocre and bad concepts to find a winning solution.
In reference to a Dan Saffer video about design thinking, Jim notes that there is more to the methodology than putting a whole bunch of post-it notes up on the wall.
Have you subscribed yet? It's the easiest way to hear when there's a new episode. We plan for every 2 weeks. But who can remember that? Just subscribe! Email or RSS reader or Podcatcher.

Thanks to Dawn D for the photograph from Design 2020.