Podcast: Play in new window | Download
Subscribe: Apple Podcasts | RSS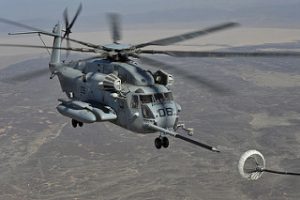 Aerospace engineer Eric Becker explains the duties of a flight test engineer, and offers a few insights on dealing with operational risk, in this episode of The Engineering Commons.
Like most engineers, Carmen occasionally worries whether he's made the proper decision at work.
To avoid making mistakes, Carmen suggests napping under one's desk, like George Costanza in the TV series Seinfeld.
Our guest for this episode is aerospace engineer Eric Becker, a flight test engineer for the Naval Air Warfare Center in Patuxent River, Maryland.
Eric's first helicopter ride was on a Sikorsky CH-53E Super Stallion.
Carmen offers the helpful insight that spaghetti bridges work best when the pasta remains uncooked.
One of our guest's early engineering classes was a course in descriptive geometry.
According to Eric, a flight test engineer does "anything and everything to get data showing the aircraft is meeting is requirements."
A flight card is used to specify each aircraft maneuver and its associated setup conditions.
Brian and Eric discuss the misery of writing software to meet the DO-178B standard.
Eric mentions a prior episode, Career Planning, in which we with talked with Patrick Riordan about working with Designated Engineering Representatives (DERs).
Our guest worked an an operations engineer on the Stratospheric Observatory for Infrared Astronomy (SOFIA).
A brief discussion breaks out concerning the differences between scientists and engineers.
Risks are future events with an occurrence probability and a potential for loss.
A risk matrix can be useful in evaluating potential operational problems.
Humans tend to be poor estimators of actual risk.
Eric mentions listening to Dr. Dean Edell on the radio while working in the Bay Area. (YouTube interview)
Risk acceptance has to be carefully distinguished from differing assessments of outcome probability or consequence.
A recent best-selling book, The Checklist Manifesto, is referenced by Eric.
Our guest's advice to individuals not following the typical engineering career path is "if you want it, just do it."
Eric can be reached via email: eric -=+ at +=- internal dot org.
Also, feel free to follow Eric on Twitter as @ericnbecker.
Carmen finishes up with an obscure reference to the movie Glengarry Glen Ross.
Thanks to DVIDSHUB for use of the photo titled "Helicopter Air Refueling Mission." Opening music by John Trimble, and concluding theme by Paul Stevenson.